Andreas Bergholz supports with friends & RelaxOne GmbH thousands of farmers at farmers protest in Berlin
Gigantic spectacle: tractor star ride
Thousands of farmers gathered in Berlin for a tractor demo on November 26, 2019, to demonstrate against the agricultural policies of the Federal Republic. The issue was nature and organic landscape, which depend on the attentiveness of people. Andreas Bergholz believes that "food is nature and should remain so." The "Land Creates Connection" initiative called for the protest. The farmers traveled from all over Germany with their tractors as well as agricultural vehicles and caused absolute traffic chaos in the capital.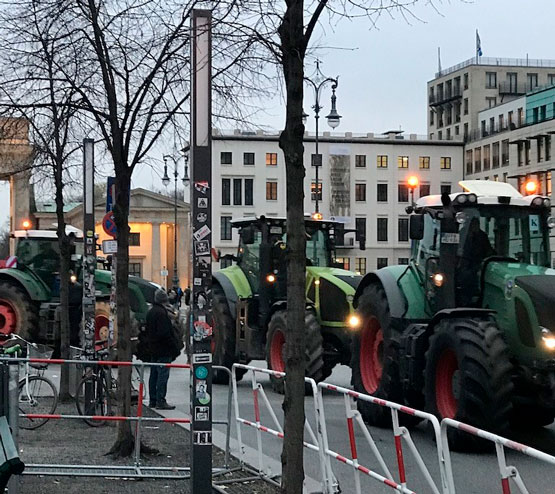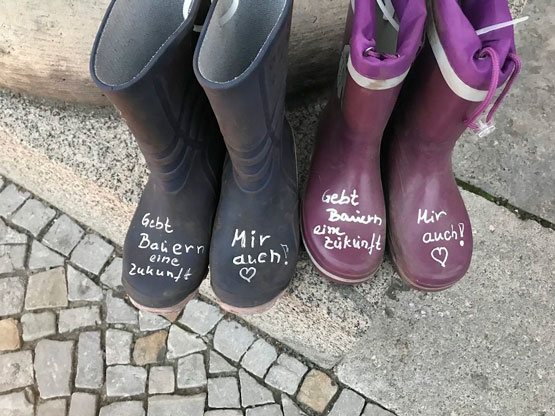 Give farmers a future. Help!
The managing director and owner of RelaxOne GmbH Andreas Bergholz grew up on a farm in the Spreewald and knows the challenges of organic farmers well. That's one of the reasons he's so committed: "Good food means a healthy, good life." That's why he didn't miss the rally of the tractors. The message of the tractor demo is clear: The focus was on more say in agricultural policy. Furthermore, they demanded more respect and adequate remuneration.
Tractor convoys on the way to Berlin
Weeks before, numerous tractors rolled in convoy to Berlin. Andreas Bergholz also set off for his home village of Burg in the Spreewald, about 130 kilometers away, to participate in the rally from there with a tractor and other farmers. Due to technical problems, he unfortunately had to do without the tractor. For the rally, the participants of the tractor demo met at the Brandenburg Gate. They drove into the city from all directions. No wonder that the large tractor train completely paralyzed parts of the city. Andreas Bergholz had informative as well as intensive discussions with the farmers, organizers as well as responsible persons, who gave air about the agricultural policy of the Federal Government. They demanded not only a more peasant-ecological agriculture, but also support for farms with animal husbandry appropriate to the species. Environmental and climate protection, insect-friendly landscapes and global solidarity also form important points of the movement. Next year, the next Tractor Star Ride will take place in Berlin on January 18, 2020, which Andreas Bergholz will also accompany. Furthermore, he is founding a Facebook and Whatsapp group with the title "Bio Bauern Spreewald".